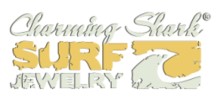 Member Login
Welcome back. Login to get started
New Customer Registration
Let's get started!
Password Recovery
Forgot your password? Don't worry we can deal with it
Search
Find the product your looking for. Search below
Mikey Kapica
Favorite spot:
Ala Moana Bowls

Home break:
Venice Jetty, FL

Favorite Surfer:
John John Florence

What gets you stoked?:
Coffee and Music

Sponsors:
Charming Shark Jewelry, On a Mission, Orion Surfboards, Compound Boardshop, Venice jetty

Favorite trick:
Backside airs

Worst experience:
Getting hit in the face by a longboard.